The Gift of Grace Radio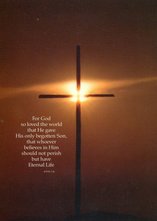 Listen to the Gift of Grace
Sunday evenings at 7:30 PM
on AM 1220 WHKW The Word
or online at:
www.whkwradio.com
The Gift of Grace is a Program, where we read and teach God's Word, Proclaiming the Kingdom
and Salvation in Jesus the Messiah. . .
"For by grace you have been saved through faith, and this is not from you;
it is the gift of God;
it is not from works, so no one may boast."
Ephesians 2:8-9 (
NAB
)
---
Radio Show Archives 2017



January, 2017

1/01/17

An announcement

1/08/17

Looking for the King

1/15/17 Who are we searching for

1/22/17

Subjected to the Covenant

1/29/17

Where are we now?February, 2017

2/05/17

The plumb line

2/12/17

A rebellious people

2/19/17

Speak my Word

2/26/17

Watchman on the wallMarch, 2017

3/05/17

Getting ready to preach

3/12/17

I AM God and there is no other

3/19/17

Not from a dark place

3/26/17

Every tongue shall swear

April, 2017

4/02/17

Sign of Jonah

4/09/17

Palm Sunday

4/16/17

Resurrection

!

4/23/17

Peace be with you

4/30/17

Faith to believe

May, 2017

5/07/17

Need for a Savior

5/14/17

Death is conquered

5/21/17

Promise of a Paraclete

5-28-17

Ascension

June,2017

6/4/17

Clothed with Power

6/11/17

Power of the Spirit

6/18/17

Listen to what I say

6/25/17

Rend your hearts, not your garments

July, 2017

07/02/17

Charismatic Renewal

07/09/17

Community

07/16/17

The Truth of the Word

07/23/17

Power of the Word

07/30/17

The Sower and the Seed

August 2017

08/06/17

The most important question

08/13/17

Who do you say I Am?

08/20/17

Peter a rock?

08/27/17

The rebuke of Peter

September, 2017

09/03/17

Peter's solutions

09/10/17

Where's the outrage?

09/17/17

Where is the Church?

09/24/17

The Gospel is urgent

Oct, 2017

10/01/17

Another Jesus

10/08/17

Do not be deceived

10/15/17

The simplicity of the Gospel

10/22/17

Foolishness to those who are perishing

10/29/17

No eloquent words

November, 2017

11-05-17

It's Grace, not Law

11-12-17

The fruit of the Spirit

11-19-17

Cycles and seasons

11-26-17

Christ the King

December, 2017

12/03/17

Prepare the way

12/10/17

Whose Son is the Christ

12/17/17

Light in the darkness

12/24/17

Christmas


12/31/17

Year end thoughts

Radio Show Archives 2016


January, 2016
1/03/16 Manifestation to the Gentiles
1/10/16 Another manifestation of Messiah
1/17/16 Plan of protection
1/24/16 Out of Egypt I have called My Son
1/31/16 The Glory
February, 2016
2/07/16 The Eternal Jesus
2/14/16 Your Throne Oh God
2/21/16 Before Abraham was I AM
2/28/16 The Glory in Him
March, 2016
3/06/16 Contemplating the Messiah
3/13/16 The Desert
3/20/16 Hosanna to the Son of David
3/27/16 Resurrection!
April, 2016
4/03/16 Emmaus Road
4/10/16 Sign of Resurrection
4/17/16 Witnesses to Resurrection
4/24/16 Abundant Life
May, 2016
5/01/16 The Great Commission
5/08/16 Ambassadors

5/15/16

The Spirit is poured out
 5/22/16 The Power of the Spirit

5/29/16

Peter's sermon 
June, 2016

6/05/16

Repent and be baptized

6/12/16

Preaching with power

6/19/16

Bold proclamation 6/26/16 Early church
July, 2016

7/03/16

Evangelization and a sign

7/10/16

A Living Hope

7/17/16

Prophets and angels

7/24/16

Living stones

7/31/16

Into the Marvelous LightAugust, 2016

8/07/16

Stone of Stumbling

8/14/16

Gates of Righteousness

8/21/16

Praise from the Righteous

8/28/16

Serious Discipleship
September, 2016

9/04/16

Serious Discipleship

2

9/11/16

Discipline and faith

9/18/16

Journeys and steps

9/25/16

A little flock gets the KingdomOctober, 201610/02/16 Who can be a disciple?10/09/16 The Cost of Discipleship
10/16/16 Deny Yourself
10/23/16 Called
10/30/16 What is the Gospel? November, 2016

11/06/16

The acceptable sacrifice

11/13/16 

It's not about us

11/20/16

Rescue in Israel

11/27/16

Jim Murphy
December, 2016

12/04/16

The Mountain

12/11/16

A Virgin with Child

12/18/16

The Kingdom is at hand

12/25/16

The Real Nativity
Radio Show Archives 2015


January, 20151/4/15 The Magi
1/18/15 Flight into Egypt
1/25/15 Out of Egypt I have called my Son
February, 2015
02/01/15 Following God
02/08/15 Abundance
02/15/15 Abundance 2
02/22/15 Your King comes to you
March, 2015
03/01/15 The stones will cry out
03/08/15 Cleansing the Temple
03/15/15 By whose authority
03/22-15 Woe to the hypocrites
03/29/15 Lament and Agony
April, 2015
04/05/15 Resurrection !
04/12/15 Dr. Michael Brown
04/19/15 The Resurrected Body
04/26/15 The hope of Resurrection
May, 2015
05/03/15 Morning barbeque
05/10/15 Mother's Day
05/17/15 The disciples' credentials
05/24/15 Pentecost/Shavout
05/31/15 Jeanne Nigro
June, 2015
06/07/15 Peter and Cornelius
06/14/15 Peter and Cornelius 2
06/21/15 Outpouring of the Spirit
06/28/15 Clean and unclean
July, 2015
07/05/15 Catholic Charismatic Renewal
07/12/15 Repentance for the Gentiles
07/19/15 Preaching in the Spirit
07/26/15 God's Love
August, 2015
08/02/15 God's Love 2
08/09/15 Basic Salvation
08/16/15 The sin problem
08/23/15 The Great Gift
08/30/15 Can we be holy?
September, 2015
09/06/15 My righteousness?
09/13/15 Transformation and adoption
09/20/15 The Spirit of Truth
09/27/15 He will testify about Me
October, 2015
10/11/15 He will convict the world
10/18/15 The works of the flesh
10/25/15 The fruits of the Spirit
November,2015
11/01/15 Servants and friends
11/08/15 Friends and sons
11/15/15 Servants
11/22/15 My witnesses
11/29/15 The promised Coming
December,2015
12/06/15 The Shoot
12/13/15 An unbelievable sign
12/20/15 The Forerunner
12/27/15 The Messiah is born

Radio Show Archives 2014

Radio Show Archives 2013
---
Radio Show Archives 2012


Radio Show Archives 2011


Radio Show Archives: 2010


February 2010:

2/27/10 - The Prodigal Son- Show 1:

Part 1

,

Part 2

,

Part 3

March 2010:

3/13/10 - The Prodigal Son- Show 2:

Part 1

,

Part 2

,

Part 3April 2010:

4/10/10 - The Road to Emmaus:

Part1

,

Part2

,

Part3 May 2010:

5/22/10 - Pentecost:

Part1

,

Part2

,

Part3June 2010:

6/05/10 - Peter; Restored and Transformed:

Part1

,

Part2

,

Part3

6/19/10 - The First Christian Community:

Part1

,

Part2

,

Part3July 2010:

7/03/10 - Preaching the Resurrection of Jesus:

Part1

,

Part2

,

Part3August 2010:

8/14/10 - Marty Goetz :

Part1

,

Part2

,

Part3

8/21/10 - The Women at the Well - Show1:

Part1

,

Part2

,

Part3September 2010:

9/04/10 - The Women at the Well- Show2 :

Part1

,

Part2

,

Part3November 2010:

11/07/10 - Paul Wilbur:

Part1

,

Part2

,

Part3
Radio Show Archives: 2009

January 2009: