BIBLE STUDIES

IT IS THROUGH GOD'S WORD THAT HE REVEALS HIMSELF, SHOWS HIS GLORY AND MAJESTY, AND UNFOLDS THE PLAN OF SALVATION. THROUGH THE STUDY OF THE BIBLE, THE HOLY SPIRIT SHOWS US HOW THE PLAN OF SALVATION MOVES FROM THE CREATION AND THE GARDEN OF EDEN TO THE SACRIFICE OF CHRIST AND THE SALVATION AND RESTORATION OF MANKIND.

THE BIBLE IS A COLLECTION OF BOOKS INSPIRED BY THE HOLY SPIRIT AND WRITTEN BY HUMAN AUTHORS. IT IS A LIVING, BREATHING WORD WHICH IS INTERNALLY CONSISTENT AND SHOWS THE LOVE THAT GOD HAS FOR HUMANITY.

THE SCRIPTURE OUTLINES THE PLAN OF SALVATION AND HOW WE GO FROM BEING FALLEN SLAVES TO SIN TO HAVING A PLACE AT THE TABLE OF THE FATHER.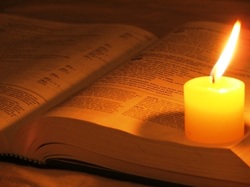 A 33 PART STUDY OF THE TORAH, THE FIRST 5 BOOKS, ALSO CALLED THE BOOKS OF MOSES

Why study the Torah?
That is a commonly asked question by many Christians. In the Torah, God reveals Himself and His Law. He establishes a Covenant with His people, the Israelites. This is the Covenant of Law.
In these books, God prefigures what Jesus the Messiah would be like, what He would do, how Salvation would come to Mankind, and most importantly, that a New Covenant would be given, the Covenant of Grace!

THE KINGDOM AND THE THRONE OF DAVID ARE ESTABLISHED
I and II SAMUEL
THE SONG OF SONGS